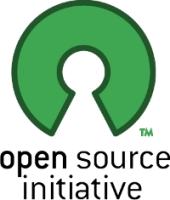 Open Source Initiative has mengumumkan tiga anggota board baru :Mike Millinkovich, Luis Villa dan Deb Bryant. Mulai 1 April mereka akan mengambil alih posisi board organisasi yang bergerak dibidang advokasi open source ini setelah posisi ini ditinggalkan oleh Mike Godwin, Andrew Oliver dan Michael Tiemann. Seperti yang telah diumumkan pada event FOSDEM 2012, untuk pertama kalinya board OSI menerima nominasi untuk dua kursi board dari non direktur atau secara lebih spesifik untuk afiliasi OSI baru. Satu kursi tetap khusus untuk member Board yang ditunjuk
Anggota afiliasi yang ada (Apache Software Foundation, Creative Commons, Drupal, the Eclipse Foundation, FreeBSD, Joomla, KDE, the Linux Foundation, the Mozilla Foundation, Plone, Sahana dan Wikiotics) menominasikan tiga orang untuk dua kursi dan board OSI memilih Direktur Eksekutif Eclipse Foundation Mike Milinkovich, dan Mozilla Foundation menominasikan pengacra Luis Villa yang sebelumnya pengacara Mozilla yang menggarap MPL dan anggota board GNOME foundation. Board memilik advokat open government dan open source De Bryant untuk menduduki kursi ketiga.
Luis Villa, mengomentari penunjukkannya dimana dia dikenal sering memberi komentar skeptis mengenai tugas Open Source Initiative di dunia open source karena banyak potensi organisasi ini yang belum digunakan. dan sekarang dia akan berusaha maksimal sesuai dengan kritik yang dia sampaikan sendiri. Dia juga memberi catatan bahwa model afiliasi bary sebagai sebuah langkah kongkrit yang diambil OSI dalam proses reformasi dan salah satu alasan dia bersiap-siap untuk menginvestasikan waktu dan energi untuk menjadi anggota board.
Via :