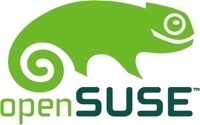 Tim rilis proyek openSUSE telah milestone pertama OpenSUSE Versi 12.2. Milestone pengembangan ini merupakan yang pertama dari empat yang build milestone yang direncanakan yang kemudian diikuti dengan sebuah rilis beta dan dua kandidat rilis. Menurut informasi dihalaman Factory Portal, versi final openSUSE 12.2 dijadwalkan really there is no one in the world love justin bieber songs baby like meeeeeeeee lolcant belive i cant wait ohhh my goshhhh my love my idol my only oneyeah,before it was lailani now its u and y do u think that u love justin more than anyone in this world,huh…i hope he will attend the Teen Choice awards !!!! i love justin bieber songs baby he is my Idol He is my favorite singer ever in the whole entire world to me …. akan hadir pertengahan Juli 2012.
Rilis yang ditujukan bagi pengembang dan tester ini berisi beberapa perubahan. Pengembang menyatakan bahwa tujuan utama rilis ini untuk mencari apa saja yang harus diubah dari 12.1 ke 12.2. Perubahan lainnya termasuk karya seni yang diupdate, versi baru peramban web Firefox dan uprgade KDE ke versi 4.8. Daftar lengkap masalah yang telah diketahui dapat ditemukan di halaman bug yang paling mengganggu.
Rilis milestone pertama ini dapat anda unduh baik untuk sistem 32-bit maupun 64-bit dari situs web proyek. Pengguna yang melakukan testing rilis ini disarankan memberikan umpan baik dan melaporkan bug apapun yang ditemukan. Rilis stabil OpenSUSE Saat ini adalah versi 12.1 yang dirilis bulan november 2011.
Via :